Palestinians Would Get Limited Sovereignty in Saudi-Proposed Peace Plan
The Saudi Crown Prince reportedly gave the Palestinian President two months to respond to the proposed peace plan.
A Saudi-backed proposal for a peace plan between Israelis and Palestinians would see the town of Abu Dis as the future capital of Palestine—instead of East Jerusalem. The proposed initiative would give the Palestinian Authority only limited sovereignty over Palestinian territory which has stirred widespread anger in the region.
The New York Times reported that Saudi Crown Prince Mohammed Bin Salman presented the proposal during Palestinian President Mahmoud Abbas' visit to Riyadh last month. It was during that visit that Bin Salman reportedly gave an ultimatum to Abbas that he was to either accept the proposed peace plan or resign. Activists are responding to the Saudi proposal on Twitter using the hashtag #JerusalemIsOurCapital.
Abu Dis is a Palestinian town located to the east of East Jerusalem, which is occupied and administered by Israel. Situated within Area B, Abu Dis is currently administered by both Israel and the Palestinian Authority.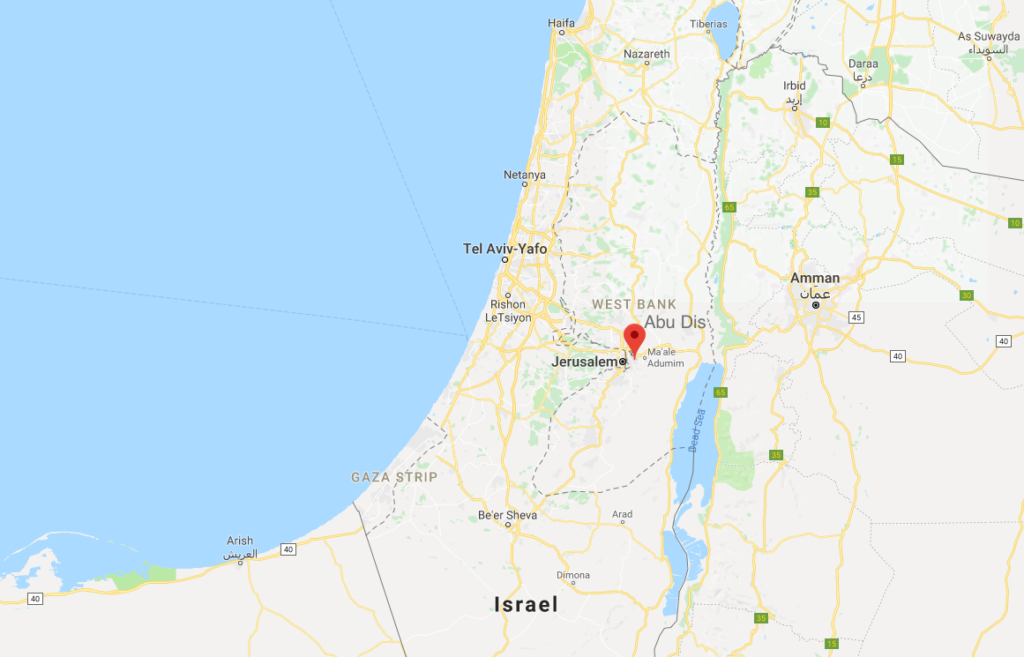 Palestinians Would Have Partial Sovereignty Over a Non-Contiguous State
Under the Saudi-proposed peace plan, the Palestinians would have partial sovereignty over a non-contiguous state located in the West Bank and Gaza Strip. The majority of Israeli settlements in the West Bank would remain. The Palestinian diaspora—Palestinian refugees and their descendants living in other countries—would not receive the right of return to Israel. Saudi Arabia reportedly gave Abbas two months to respond to the offer.
US President Donald Trump has recognized Jerusalem as Israel's capital and has begun the process of relocation the US Embassy from Tel Aviv to Jerusalem, a decision that lies in contrast to several decades of U.S. policy in the Middle East and risks fuelling violence across the region. Regional leaders like Turkey's President Erdogan and Jordan's King Abdullah have publicly criticized the decision but were careful not to condemn the U.S. President's decision too forcefully.